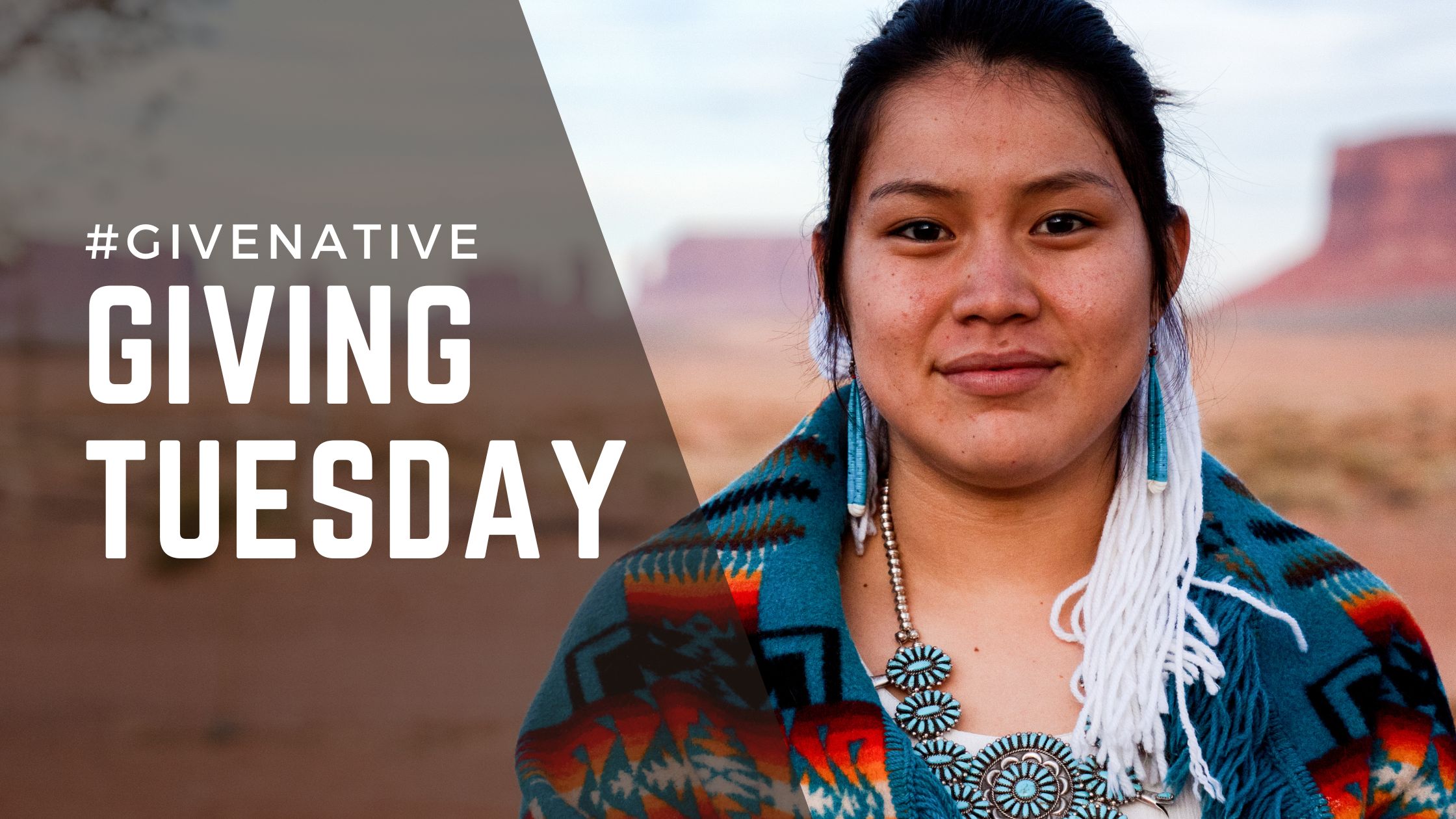 #GiveNative on GivingTuesday
#GiveNative is a community wide movement to spread awareness of giving to Native-led nonprofits and GivingTuesday is recognized as the largest global generosity movement year-round. By launching a #GiveNative campaign on GivingTuesday, Native Ways Federation (NWF) hopes to spread awareness of the importance of Native-led nonprofits on the largest giving day of the year: Tuesday, November 29, 2022. 
NWF recognizes that Native-led organizations have the solutions to the issues that Native communities are facing. Native-led nonprofits know Native communities and their strengths and how best to help Native people. The systemic funding inequities Native-led organizations face make it harder to implement Native-led solutions. Investing in Native-led nonprofits is the best way to enhance positive change in Native communities.
Below, NWF has supplied content that we encourage you and your organizations to use to promote the #GiveNative campaign. With content ranging from a campaign toolkit with step-by-step instructions on how to help, a sign-up form for a free #GiveNative Workshop, and so much more! We're also granting download access to our #GiveNative social media content—so check it out!
And remember, you can join us in this endeavor by creating #GiveNative content to post, tag, and share—and share other organization's content—so that all Native-led organizations may benefit on GivingTuesday!
#GiveNative Resources for GivingTuesday
Please check out the #GiveNative resources below to assist you and your organization in promoting Native-led nonprofits on GivingTuesday! If you need more assistance, please don't hesitate in reaching out to us!
"The GiveNative campaign is an opportunity to uplift the needs of Native communities using the globally recognized generosity platform of GivingTuesday. Native-led organizations have the solutions to the issues our communities are facing. We know our strengths and are best positioned to help our people. GiveNative on GivingTuesday helps us to shed light on the importance of these Native-led nonprofits and the critical needs that only they can address—both authentically and accurately."
DISCLAIMER: While we encourage non-Native foundations and non-Native-controlled nonprofits to join us in uplifting Native-led nonprofits throughout the entirety of the #GiveNative campaign, we request that they refrain from fundraising for non-Native organizations using Native Ways Federation materials. We ask that our materials be used to ethically promote funding equity for Native-controlled nonprofits. We do not condone non-Native nonprofits utilizing our campaign posts and graphics to fundraise for their organizations. 
We define "Native-led" and "Native-controlled" nonprofits as organizations with at least 51 percent of the board of directors and leadership team identifying as American Indian, Alaska Native, or Native Hawaiian. We also advocate for Native-led organizations whose programs predominantly serve tribes, Native communities, and peoples in tribal and/or off-reservation communities.