In June, Native Ways Federation (NWF) hosted its first in-person convening! Team members, NWF founding and board members, facilitators, and Native nonprofit leaders gathered in Minneapolis, Minnesota for the culmination of a series of facilitated conversations amongst the philanthropic sector. The day opened with prayer led by an Dakota Elder Glenn Wasicuna (Sioux Valley Dakota Nation in Manitoba).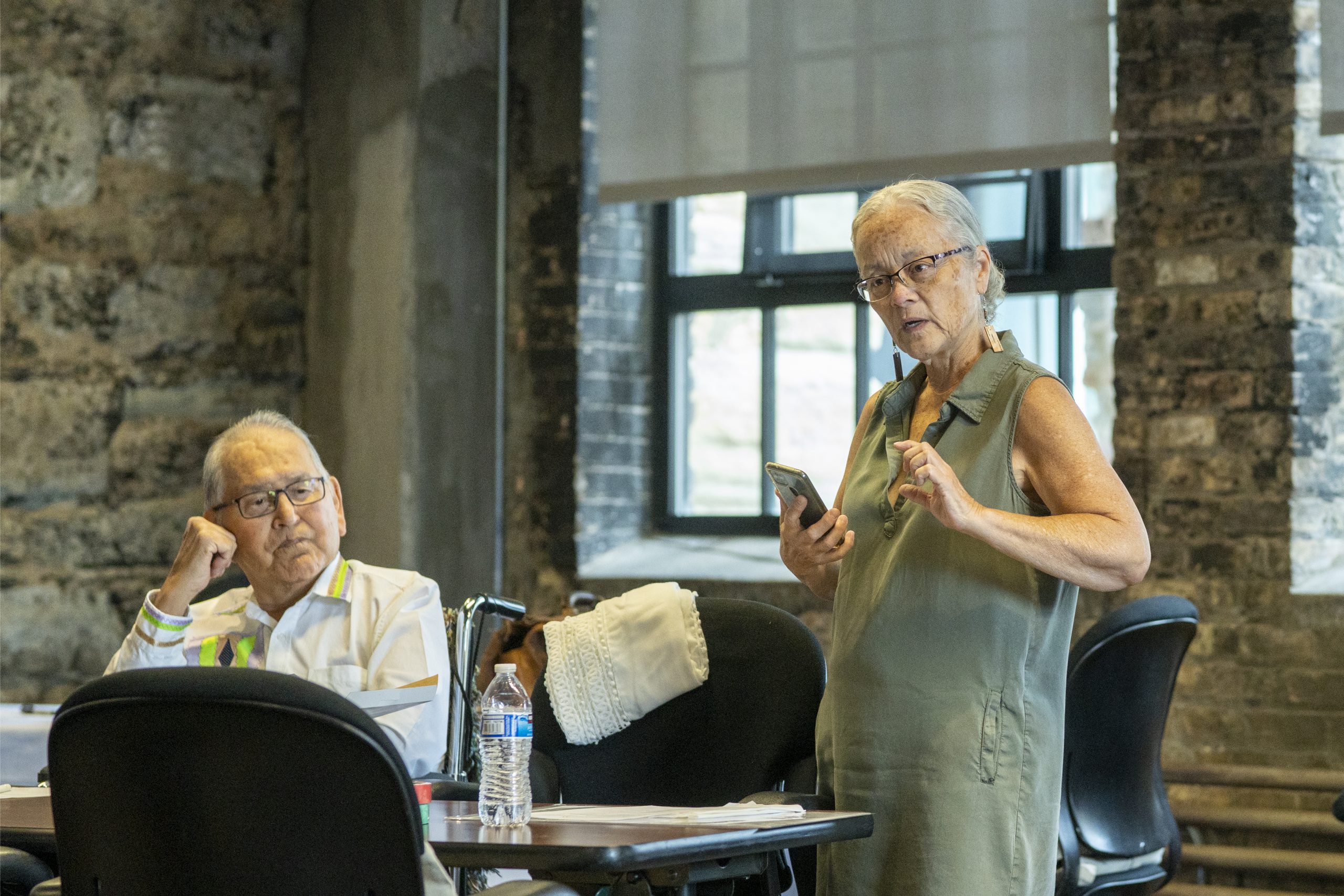 Minnesota's 2021 poet laureate, Gwen Wasicuna (Sisseton Wahpeton Dakota Oyate), followed with a recitation of her poem, "Dakota Homecoming." The poem helped to ground the group and center us in our surroundings before moving forward with the day's itinerary. 
This event was also facilitated by our partners at the Hopi-founded and led firm, Melvin Consulting, PLLC. Eileen Egan and Daryl Melvin treated participants to multiple fun and thought provoking rounds of ice-breaking and relationship building exercises. Afterwards, the group explored a variety of topics centering around Native nonprofits and philanthropy.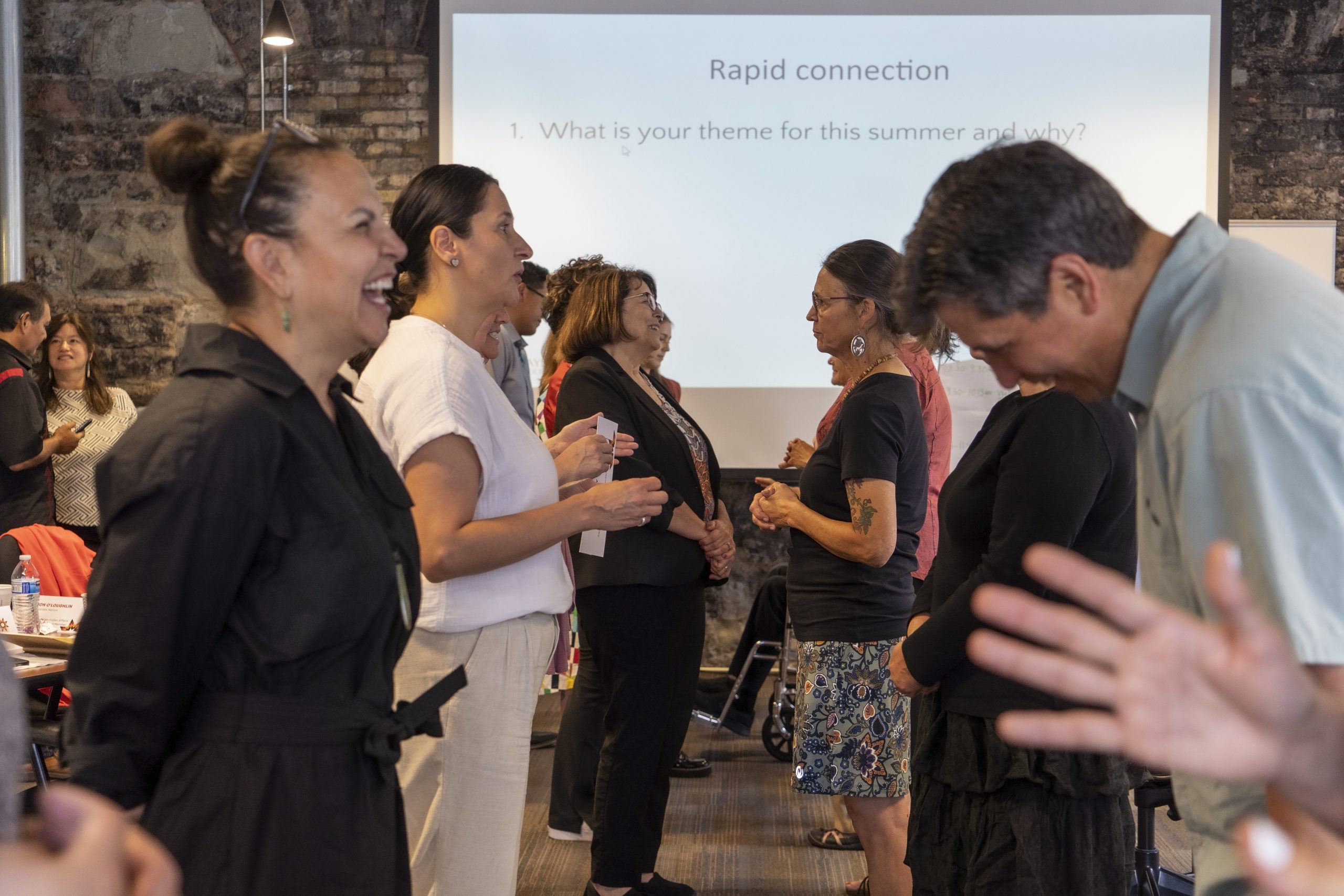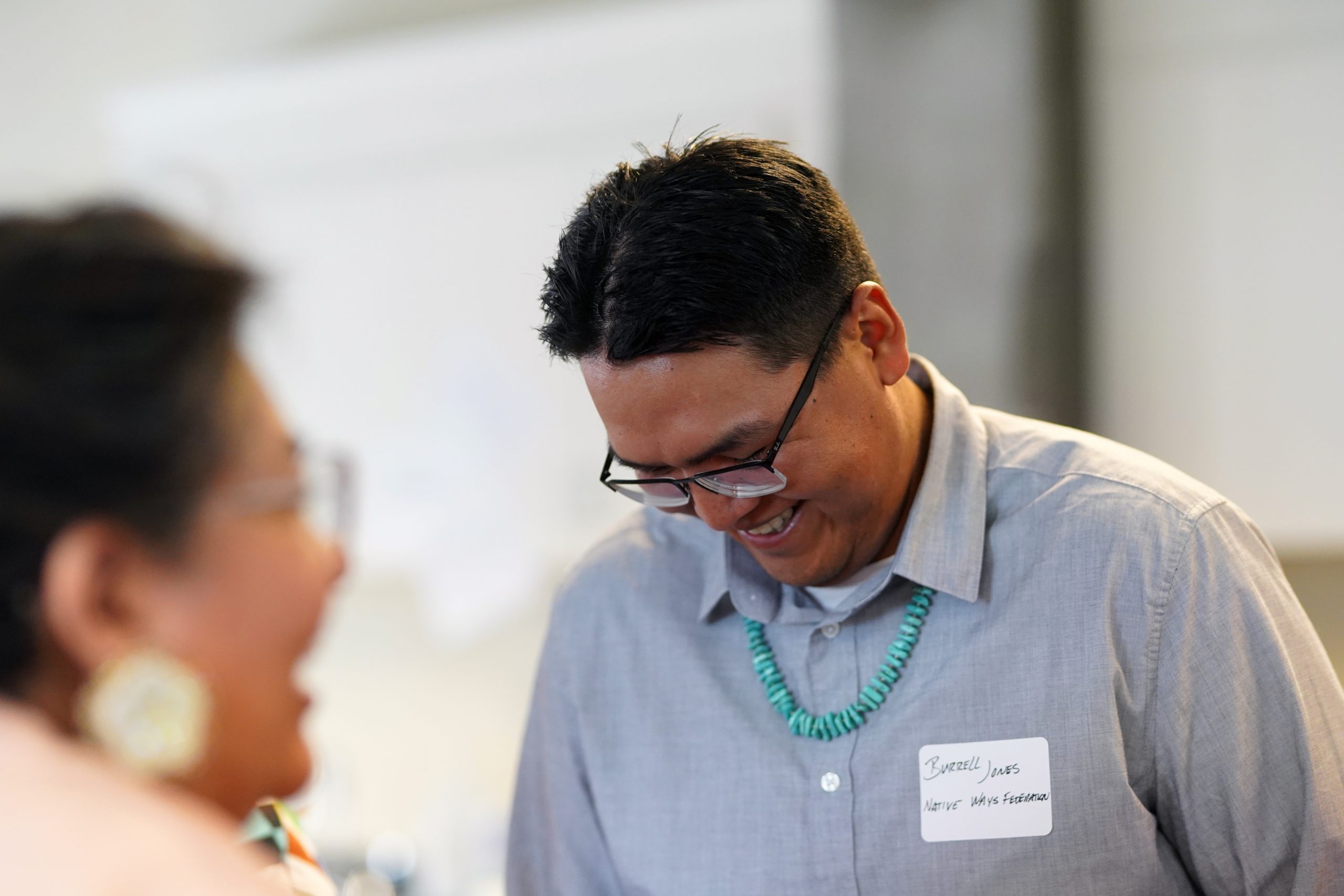 The event space in the Mill City Museum was generously donated by the Minnesota Historical Society and their Native American Initiatives Team. The space promised cultural connections, dramatic views, and hands-on fun—and did not disappoint.
Participants were able to tour the exhibits and get front row seats to the magnificent view of the Mississippi River from atop the building's scenic overlook. The Dakota name for the river is Haha Wakpa (Mississippi) and it means, "river of the falls."
St. Anthony's Falls, otherwise known as Owamniyomni in Dakota, is recognized as being part of a larger landscape. Likewise, Bdote—the confluence of the Mni Sota Wakpa (Minnesota) and Haha Wakpa (Mississippi) Rivers—is a place of cultural importance to many Dakota people and is recognized as a site of creation, as well as a historical gathering place.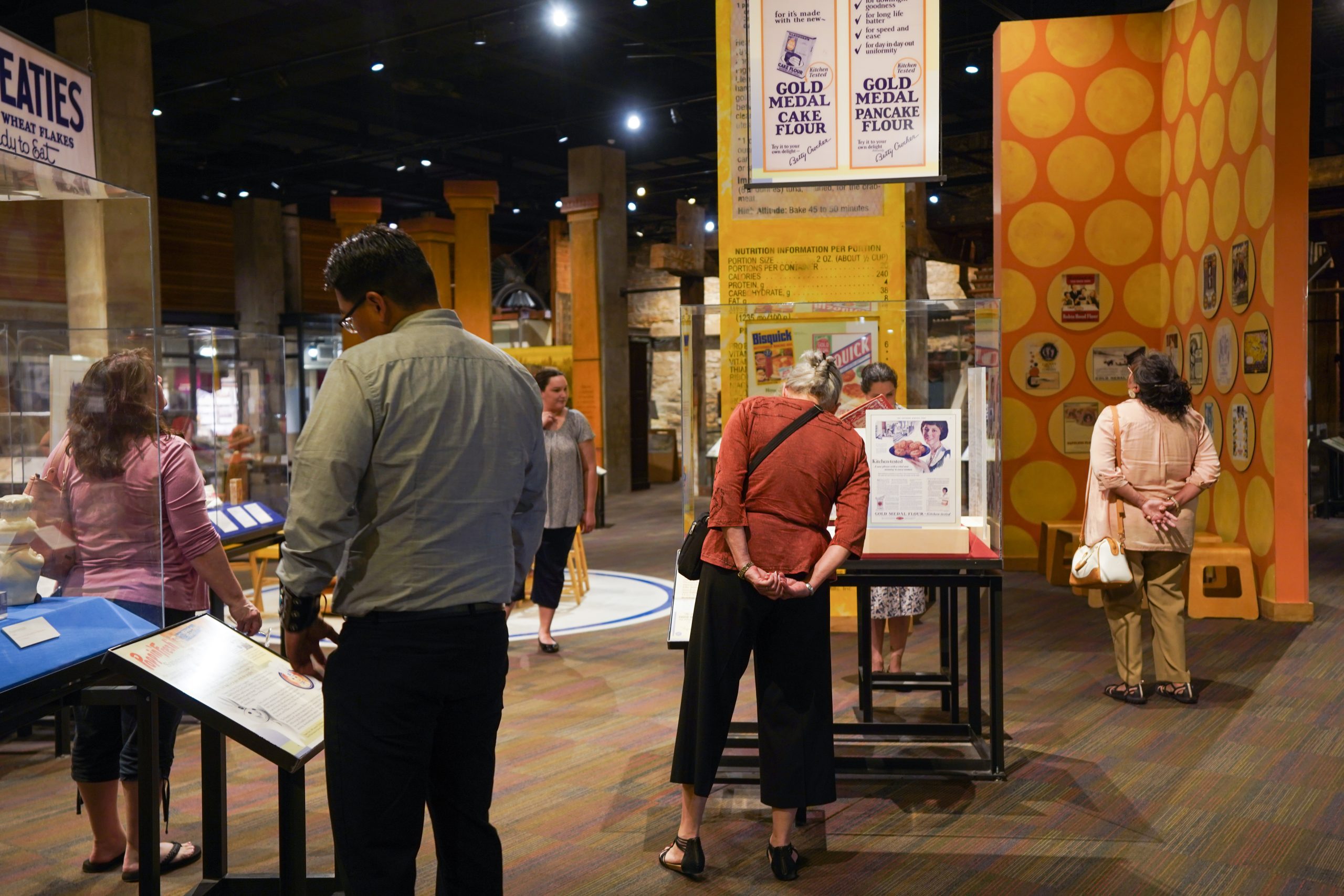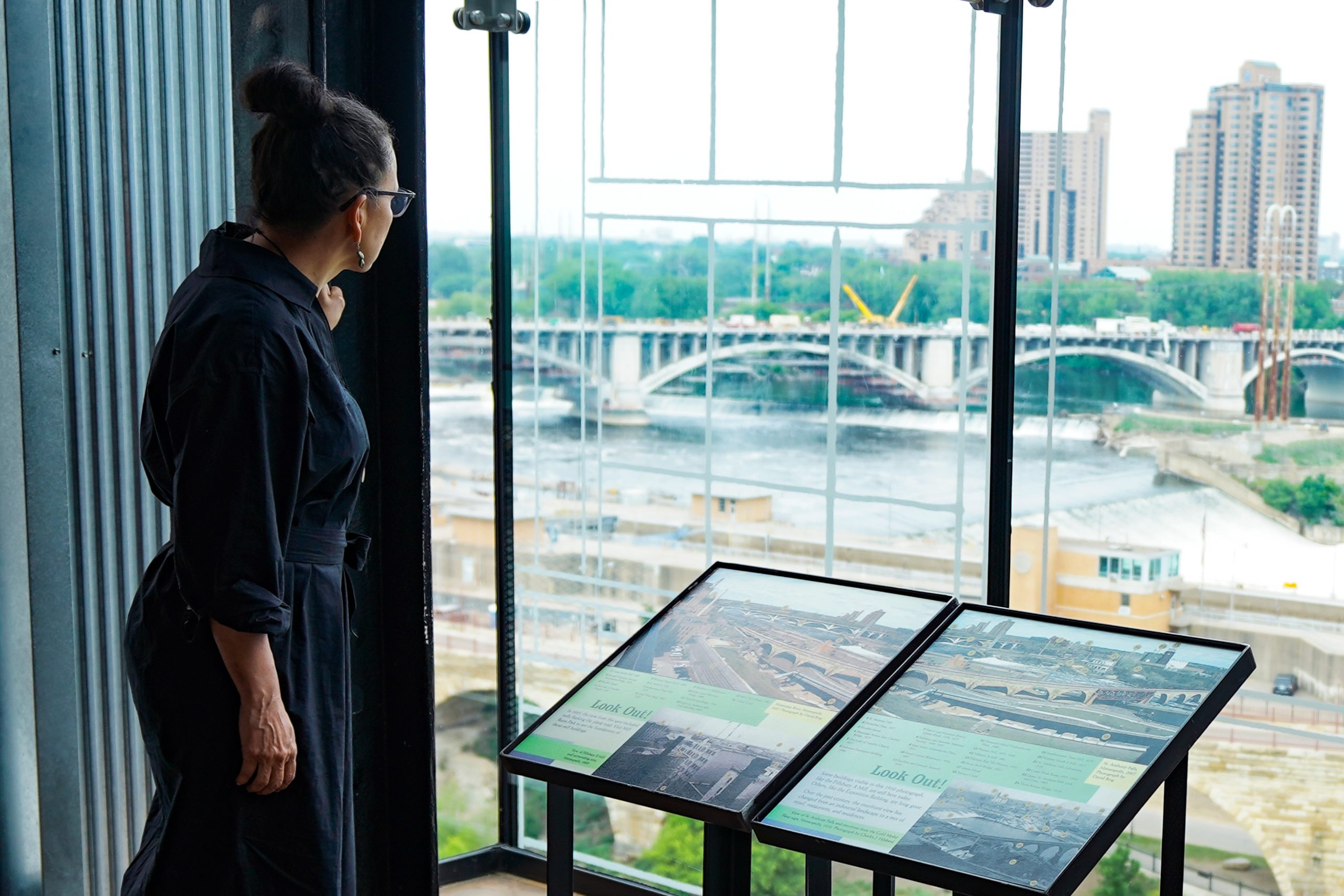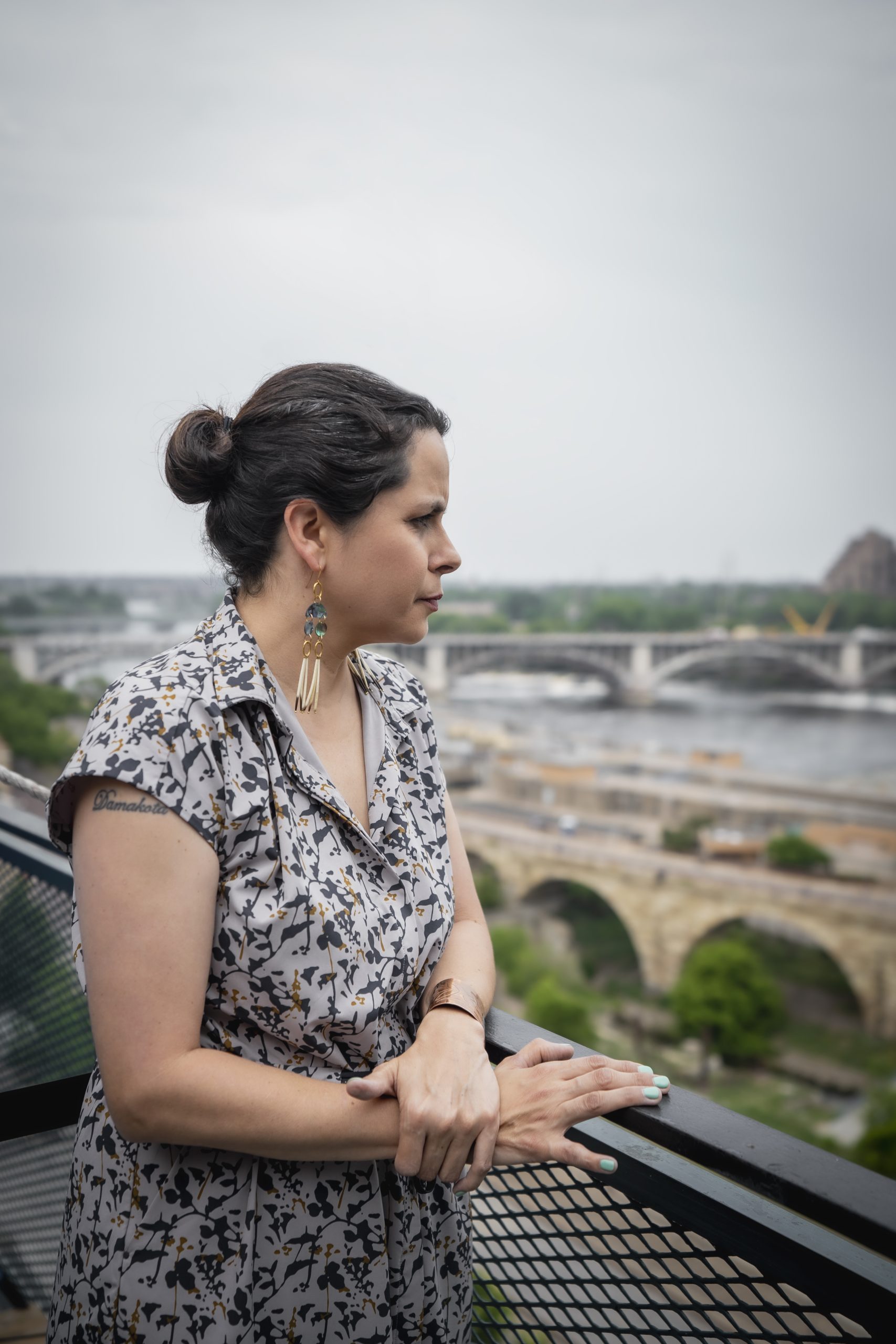 Dr. Kate Beane (Flandreau Santee Dakota), a local public historian and activist and whose family has deep ancestral connections to the area, was invited to share about the historical and cultural significance of both the building and the surrounding land to Dakota communities.
Her presentation encompassed sharing the story of the Dakota War of 1862 and its aftermath. She also shared historical stories of the area before the war and eventual exile of the Dakota people. She also shed light on the importance of Wíta Wanáǧi (Spirit Island) as a traditionally sacred place for the Dakota people before the river was changed irrevocably by the milling industry, and so much more. 
Throughout the entirety of the event, NWF featured local experts on Indigenous cuisine. A delicious, Native-made breakfast was provided via Pow Wow Grounds—an organization that, "has been caffeinating and feeding the American Indian community in Minneapolis for well over a decade." They offered an assortment of wild rice burritos, wild rice quiche, and a variety of other scrumptious options that the group was eager to nibble on!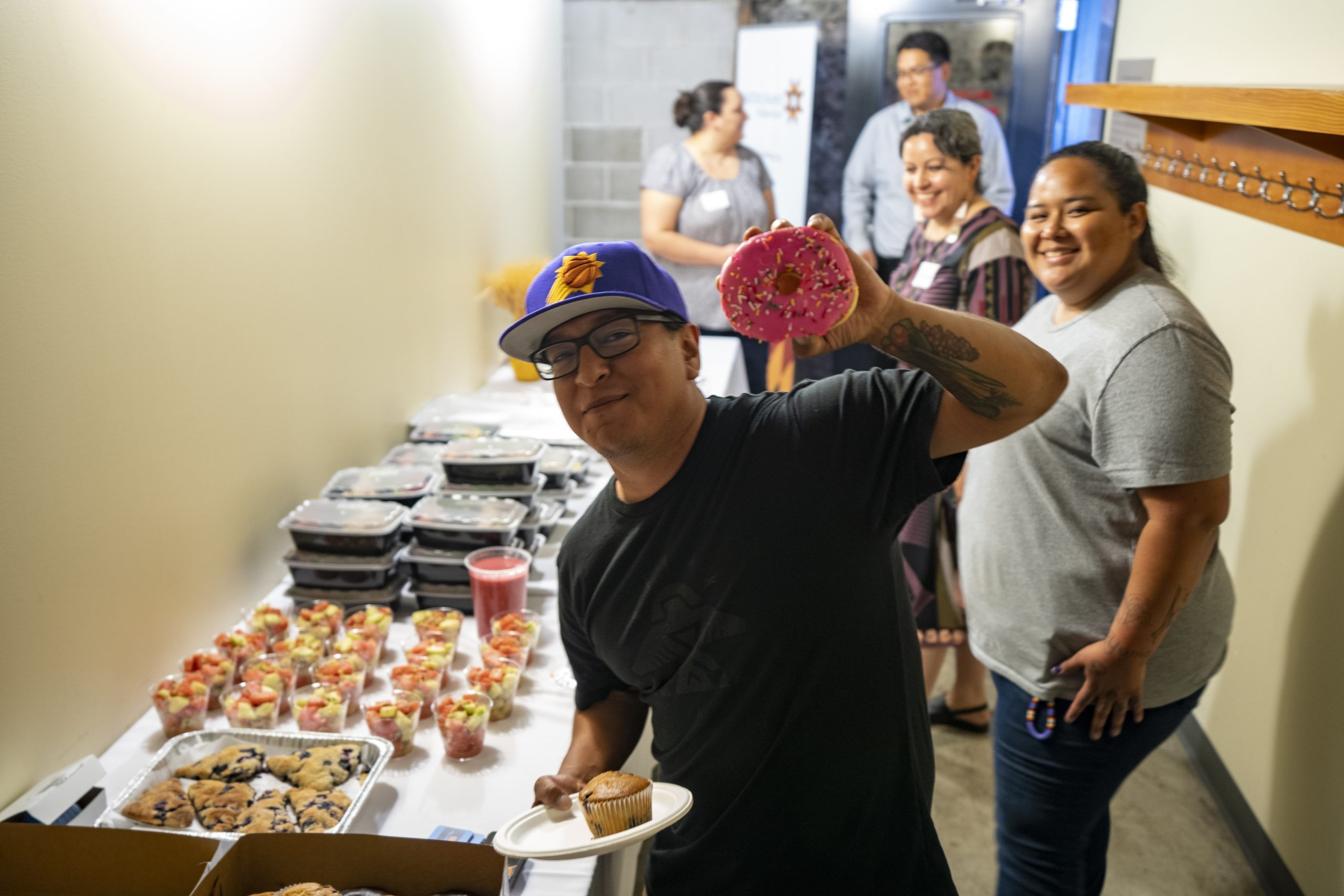 A packaged lunch and dinner buffet was provided by Yazzie the Chef who is a master of bringing creativity to ancestral knowledge through modern techniques. His catering menu focuses on Indigenous ingredients of the Americas—which was easily seen through his use of fresh and Native-centric ingredients of herbs, berries, and game meat. (These donuts were a last minute, whimsical addition for a participant's birthday and were provided by a local establisment!)
Overall, the event was a success and NWF was thankful that Native photographer Ne-Dah-Ness Rose Greene, owner of Greene Photography LLC captured so many beautiful and thrilling photos to remember the day! Our gratitude extends to all who made this day special—our participants, members, facilitation partners, speakers, caterers, event space hosts, and staff!